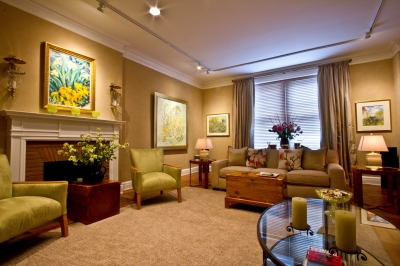 Your home is your castle and when you want it clean you want to ensure it will be clean. The Clean Carpet Company specializes in dry carpet care. By using the HOST Dry Extraction System to get carpets deep down clean, we do so without the inconvenience or risks associated with steam cleaning. There's no waiting for carpets to dry, carpets stay cleaner longer, spots do not reappear, and there is no risk of mold or mildew growth, rippling, shrinkage, or seam splitting.
When we enter your home to clean your carpets, we provide a level of service that we believe is unmatched by any other company in our industry. From the moment you contact us for an estimate to the time we leave your home with fresh and clean carpets; our main focus is your complete and total satisfaction.
Our process is designed to ensure you get the Greenest and driest carpet clean available in the St. Louis area.
When we arrive at your home our first step is to evaluate your cleaning needs. We take the time to look at your carpets and ask questions that will help us achieve a clean like you have not seen before. We will take the time to pre-vacuum your carpets before we apply cleaning product. The dry soil in your carpets does not belong and we want to ensure we are removing it so it will not be a nuisance. After vacuuming we will then apply the HOST cleaning product and work it through your carpets to ensure the entire carpet gets cleaned. When we are finished we will vacuum your carpets a second time leaving you with fresh and clean carpets that you can use immediately afterwards.
"We use Angie's List to assess whether we're doing a good job keeping valued customers like you happy.Please visit AngiesList.com/Review/6199139 in order to grade our quality of work and customer service.